Some of these countries are UN member states, but not all.
UN members Russia has no diplomatic ties with
Russia has no relations with five member states of the UN. These countries are recognized by the wider international community as sovereign states. However, at some point in time, these countries severed diplomatic ties with Russia or never had any to begin with.
Bhutan never developed diplomatic relations with Russia. Bhutan is a small landlocked Buddhist country of some 700,000 mostly rural residents in the Himalayas. For Russians, this country is not a popular tourist destination.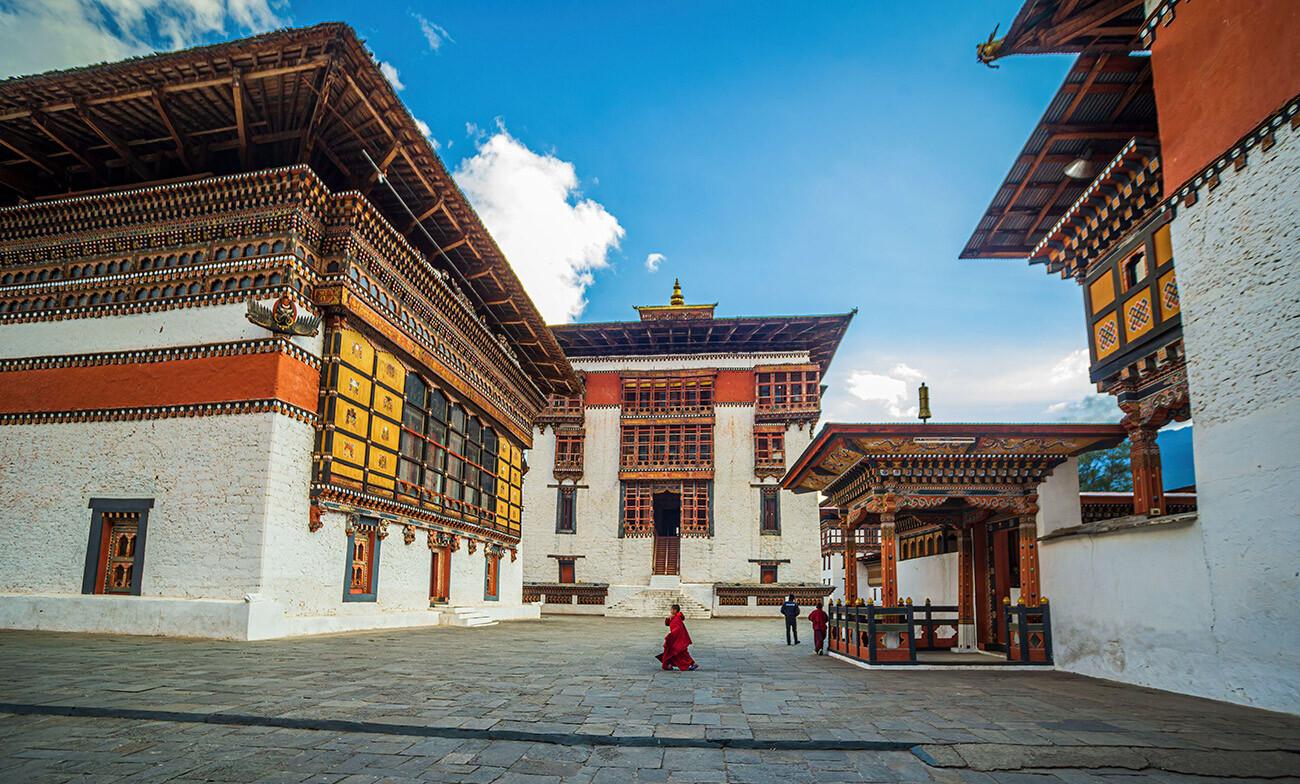 Thimphu, Bhutan. Courtyard Of The Tashichhoe Dzong Governmental Office.
Legion Media
Russia also never had relations with the Solomon Islands, an island nation that consists of six major and hundreds of minor islands located in Oceania.
Georgia severed diplomatic relations with Russia on September 2, 2008, in response to Russia's recognition of South Ossetia and Abkhazia as sovereign states. Currently, Switzerland represents Russian interests in Georgia and Georgia's interests in Russia.
Ukraine, a country in the post-Soviet space, and Micronesia - a federation of four island states spread across the western Pacific Ocean - severed diplomatic ties with Russia in February 2022.
Non-UN member states Russia has diplomatic ties with
Russia has diplomatic relations with a number of countries that are not members of the UN. Some of these countries lack recognition of the wider international community.
Russia recognized the independence of South Ossetia and Abkhazia in August 2008, along with four other UN member states.
Russia is one of the UN member states that recognizes Palestine as a sovereign state. Bilateral relations between the two countries trace their history back to Palestinian political leader Yasser Arafat's visit to Moscow in 1974. In 2021, Russia supported the UN General Assembly resolution granting Palestine the status of a non-member observer state.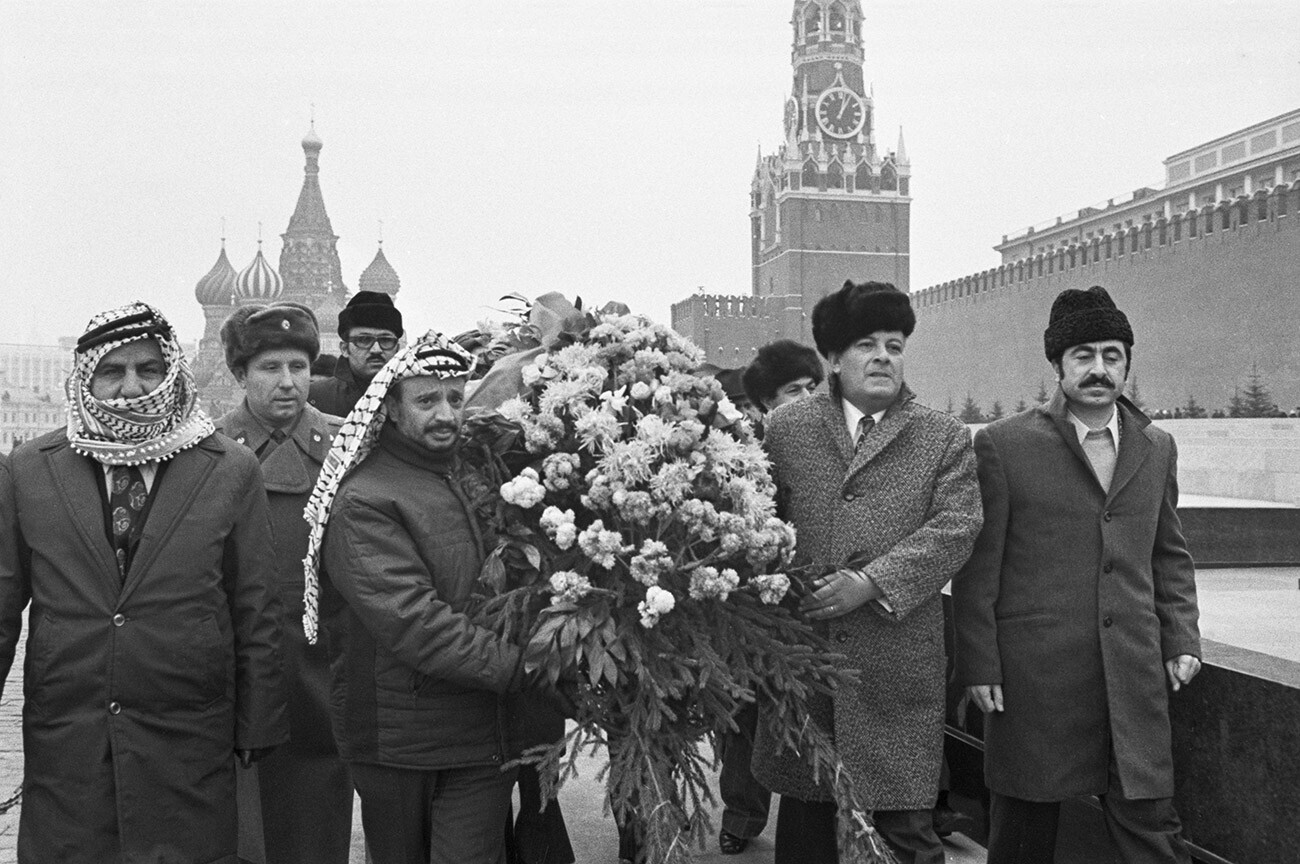 Palestinian political leader Yasser Arafat in Moscow in 1974.
Valentin Mastyukov/TASS
Another non-UN member state Russia has diplomatic relations with is the Vatican, a city-state surrounded by Rome, where the headquarters of the Roman Catholic Church is located. The first Russian mission to the Vatican was established in 1817. However, when the Bolsheviks came to power, the Soviet Union did not have diplomatic relations with the Vatican until March 1990. In 1991, the Soviet Union collapsed. The Russian Federation, the successor to the USSR, reestablished diplomatic relations with the city-state only in 2009.
Diplomatic ties with unrecognized states & governments
Unlike many other states, Russia did not evacuate its diplomatic staff from Kabul after the Taliban seized power in the country in 2021. Although the Taliban has been outlawed in Russia as a terrorist organization since 2003, Moscow, nonetheless, cultivated diplomatic ties with the Taliban leadership in Afghanistan after the withdrawal of the U.S. troops and the fall of Ashraf Ghani's government in 2021.
As of today, the Russian Embassy in Kabul functions as usual. In March 2022, the Russian Foreign Ministry issued an official accreditation recognizing the first Afghan diplomat appointed by the Taliban leadership.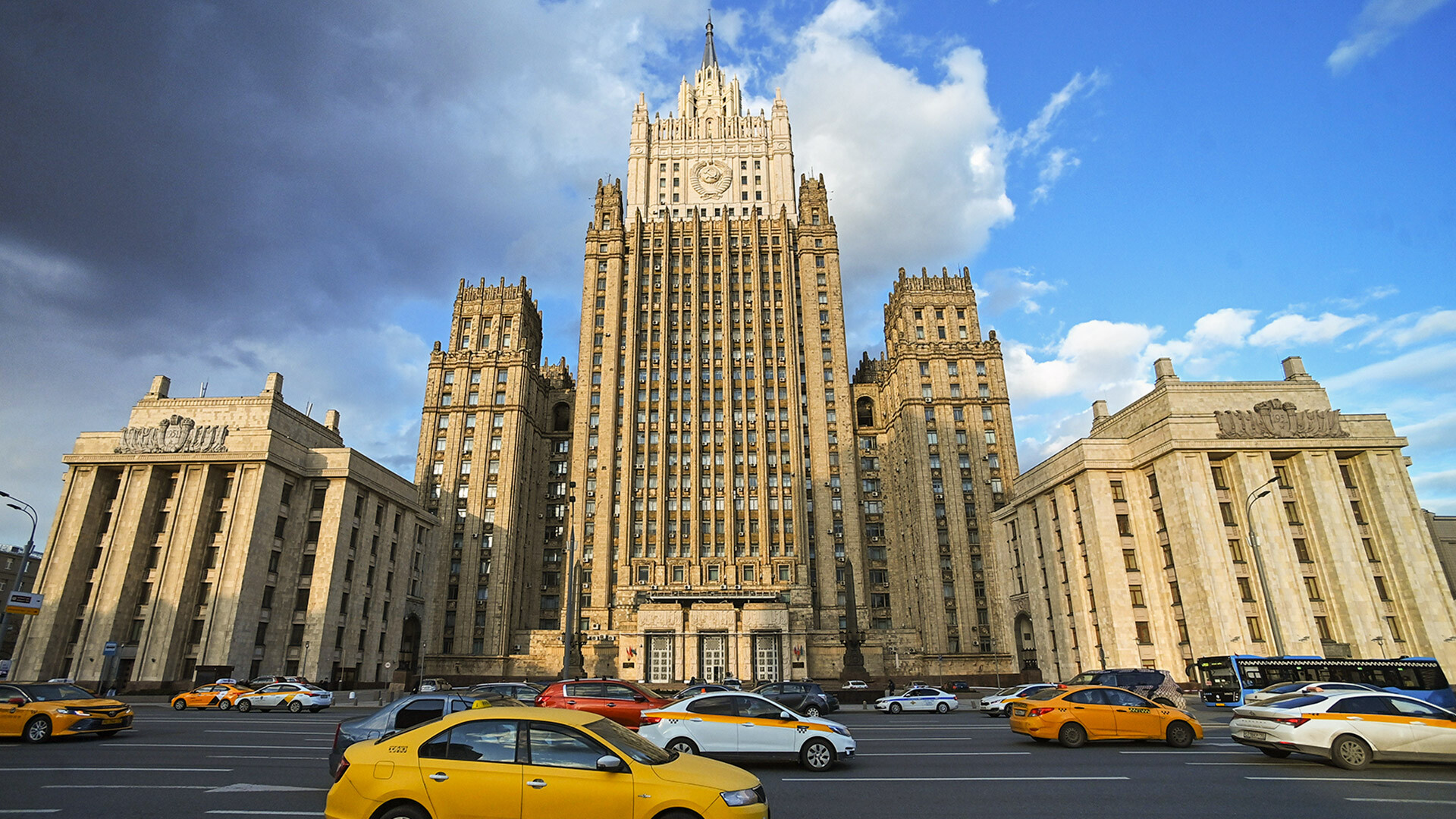 The building of the Russian Ministry of Foreign Affairs in Moscow.
Evgeny Odinokov/Sputnik
In 2012, Russia opened a consular office in Transnistria, a breakaway republic that is internationally recognized as a part of Moldova. Although Russia does not officially recognize Transnistria as an independent state, the country maintains relations with Transnistria in the political, military, cultural and economic spheres.
Russia maintains no diplomatic relations with some countries that either enjoy only partial recognition from the international community or lack it whatsoever. For example, Russia does not recognize - and has no diplomatic relations with - Kosovo, Taiwan, Somaliland, Nagorno-Karabakh, as well as such disputed entities as Azad Jammu and Kashmir, Northern Cyprus, Western Sahara and Ambazonia.
Click here to find out about 6 secrets of the U.S. ambassador's residence in Moscow that sound like myths.